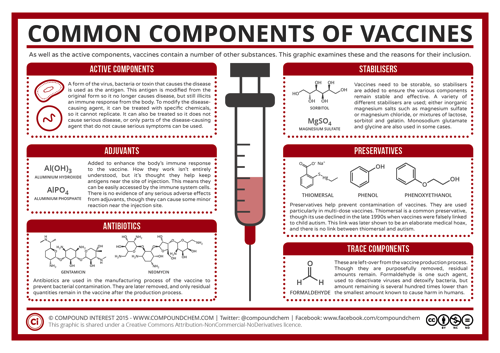 From the excellent Compound Interest, a website all about Chemistry, is this post regarding the common components of vaccines.
The recent measles outbreak in the US has once again provoked discussion over vaccinations, and why some parents choose not to vaccinate their children despite the benefits of doing so. Whilst not the only factor, part of the blame lies with misinformation about the chemical composition of vaccines and the effects these compounds can have. This graphic summarises some of the key components in vaccines, as well as clarifying their purpose and safety in the concentrations present.
This blog's owner has not provided a valid email address yet.