Revisiting one of my favorite quick meals: Peanut butter, banana, oatmeal smoothie. The base recipe is below but you could add other additional fruit or use different nuts/milk.
1 cup of regular, rolled oats
1 banana
2 tsp of sugar
2 tbs peanut butter
1 cup of soy milk
1 cup of water
Peal and put banana in freezer 2 hours before making
Put 1 cup of rolled oats in blender with soy milk and water and let it sit for 10 minutes
Add sugar, banana, peanut butter
Blend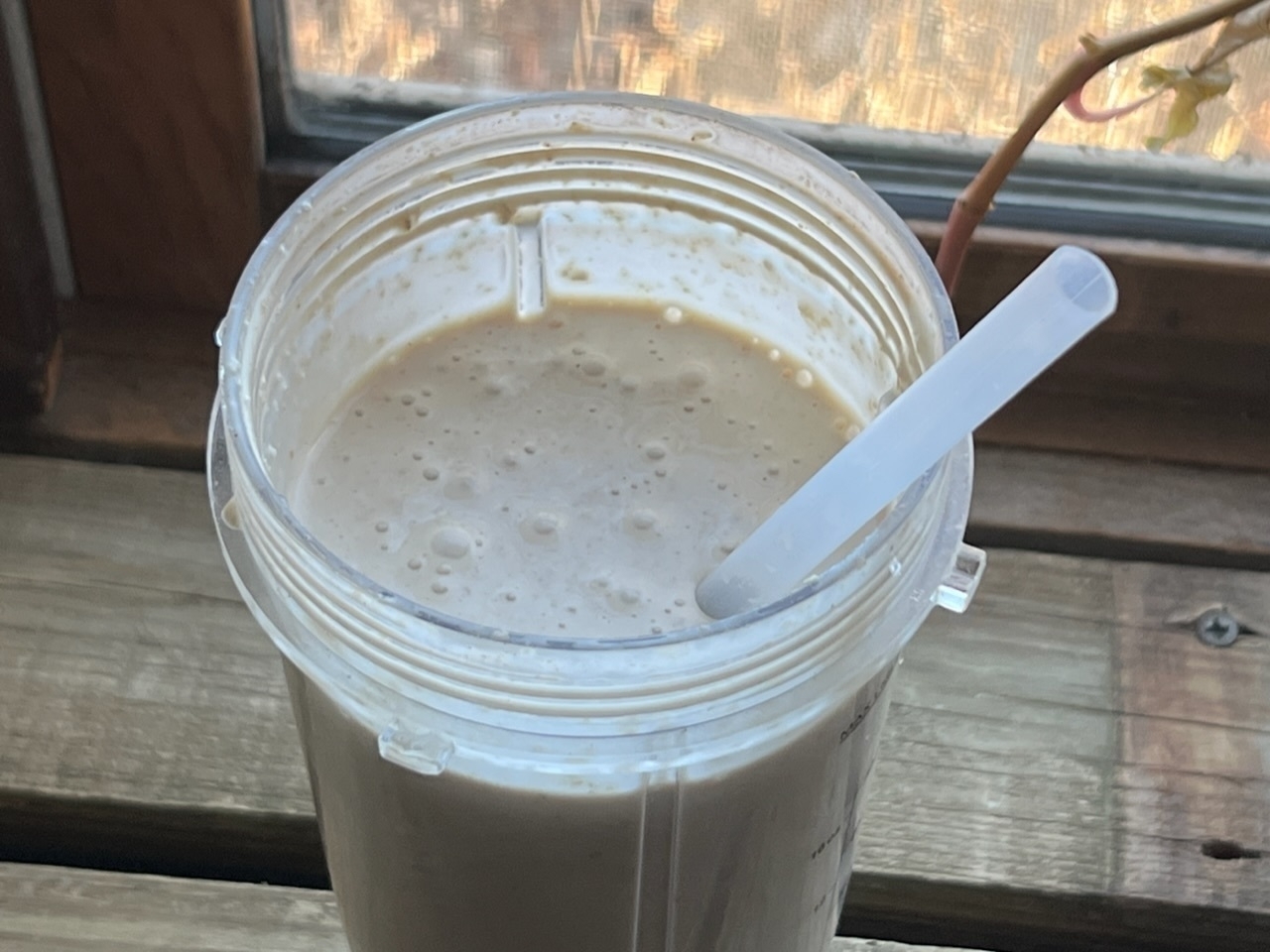 This blog's owner has not provided a valid email address yet.